For the Dead Rising 2 combo weapon see Laser Sword (Dead Rising 2).
The Laser Sword is a Dead Rising weapon. The Laser Sword is unlocked after completing the "5 Day Survivor" Achievement in Infinity Mode, and will respawn in the Security Room.
Acquiring
[
]
After Frank passes 5 days (10 straight hours real time) in Infinity mode, Frank can immediately go to the Security Room and take the Laser Sword.[1]
To retain the laser sword for other games:
Frank MUST die and save the game.
If you turn off the game instead of dying, the laser sword will be lost.
To keep the sword, you do not have to wait until day 7 to die and save the game.
Usage
[
]
Several guides consider the laser sword the strongest melee weapon in the game. It kills most psychopaths in one shot, and it kills the hardiest of psychopaths in two. For example, two hits will kill Larry Chiang the butcher and one hit will kill Otis Washington in infinity mode. It has 300 hits, like the Real Mega Buster, with excellent damage. It has exactly the same attack strength as the Real Mega Buster.[2][3][4]
This weapon has the exact same attack style as the katana but with extended range and rather than slicing zombies in half it merely dismembers limbs or heads.
Holding the "X" button will expand the sword for a few seconds.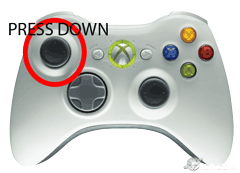 If using the double lariat skill:
The laser sword is not affected by any books.[5]

Trivia
[
]
Video
[
]
thumb|300px|left|Laser Sword

Images
[
]
Notes
[
]
See also
[
]
External links
[
]